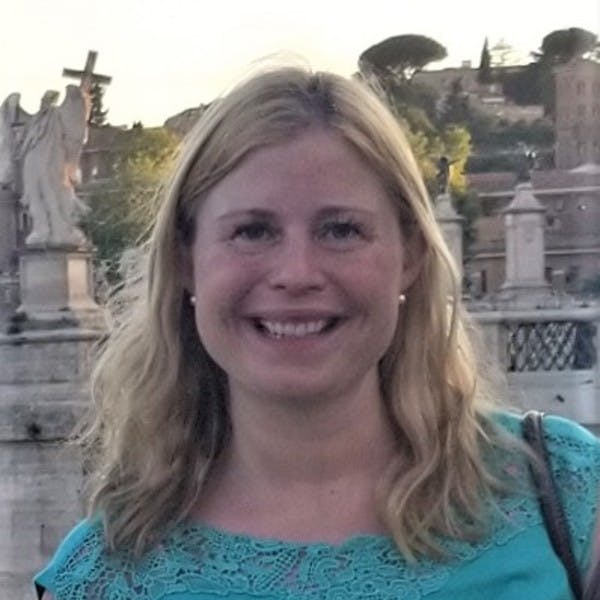 Outside Agent
Toronto, ON, Canada
Allison Blake
I have a passion for travel, and am thrilled to be a part of the KVI family team; the best travel professionals in the world!  My entire life, I have said that I wanted to be a professional traveler, and now I am a travel professional! I love helping other plan their dream vacations, and my clients' happiness is my top priority.  I listen to my clients' needs and wants, and match them to the best vacation for them, and I always respect their budget.
As the daughter of an airline employee, I have traveled all over the world my entire life. As a child, I was the one in the family who always pushed my parents to travel more often, and my parents would delegate the travel planning to me! Before the internet existed, I would call employee travel for my parents, plan routing, and decide on our next destination by browsing timeshare catalogues!
I have worked as a flight attendant for the pat 21 years, and have traveled all over the world, both for work and pleasure, always looking for the best interline discounts for myself, and now for my clients.  I have been on many cruises, to resorts all over Mexico and the Caribbean, and on tours and to amazing destinations for adventure travel. Some of my favourite trips include visiting orangutans and scuba diving in a tropical oasis in Borneo, visiting koalas, kangaroos and scuba diving in Australia, visiting Iguaza Falls and hang gliding in Rio (which terrified me but was worth it!), visiting Bethlehem, Jerusalem, and the Dead Sea, and biking across the Golden Gate bridge and to stunning Muir woods in San Francisco. I have always said that there are two types of travel-a vacation rejuvenates you and you come back relaxed and well-rested, whereas travel helps you explore the world, try new experiences, learn about different cultures, but sometimes leaves you more exhausted than before! I love both types of travel!
My two young children accompany me on many trips every year, and have very full flight log books! I love planning family travel, particularly Disney cruises and trips to the Disney parks, and am an official Disney certified agent. II even ran the Disney half marathon and took my kids on a Disney Norwegian Fjords cruise by myself when they were 6 and 3!
Cruising and staying at resorts are two of my favourite ways to decompress from everyday life. Lately, I have come to prefer cruising over resorts, due to their overwhelming choice of activities, amazing kids' clubs, and incredible entertainment. I am always active, even on vacation, and prefer activities to sitting on a beach all day. Resorts are perfect for those who want to relax by a pool or beach enjoying all-inclusive beverages included in the cost, and I'm here to help you decide what is a better choice for YOU!
I look forward to meeting with you! Sending other people off to experience a trip is extremely exciting to me, as I live vicariously through my clients' experiences as well as my own. Feedback is always welcome on my service, and any vacation I have planned for you, so that I can improve the experience for others! My goal is to always keep learning about travel because knowledge is power.