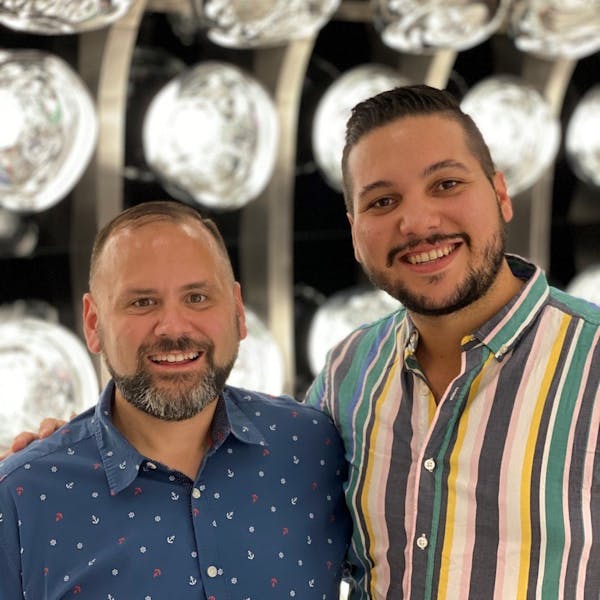 Outside Agent
[email protected] or [email protected]
Orlando, FL, United States
Robert Huss & Edgar Nieves Torres
We are "The Getaway Guys" – Robert Huss & Edgar Nieves! And we welcome you to KVI Travel! 
We are dedicated to provide you with professional, personal, and friendly service. We operate from Orlando, Florida and would be delighted to help you with your next cruise vacation no matter where you live! 
We have been on many cruises and getaways, including Europe, the Bahamas, Caribbean, Alaska and Mexico itineraries to name a few. 
Our background includes extensive experience throughout the travel industry. Whether you are an airline employee looking for "interline" cruise rates, or just looking for the best rates (with NO BOOKING FEES!) – we look forward to booking your next great vacation! 
We will help plan the perfect vacation for you. The best compliment you can give us is your repeat business and referrals! 
We look forward to serving you! We would love to become your favorite travel agents! 
Feel free to e-mail us at [email protected] or [email protected], or call us to book your next getaway! Thank you for your hospitality! 
"The Getaway Guys"
Robert Huss & Edgar Nieves
"Se Habla Español"
Join us on Social Media!
www.facebook.com/GetawayGuysTravel
www.instagram.com/GetawayGuysTravel
Important Information For Online Bookings: If you book online – be sure to choose us (Robert Huss or Edgar Nieves) as your KVI agents – and e-mail us at [email protected] or [email protected] once you complete your reservation – so we can finalize your booking! 
LGBTQ+ clients: We will provide everyone with attentive customer service, the best value and a full listing of all gay & lesbian cruises & vacations available on the market today.