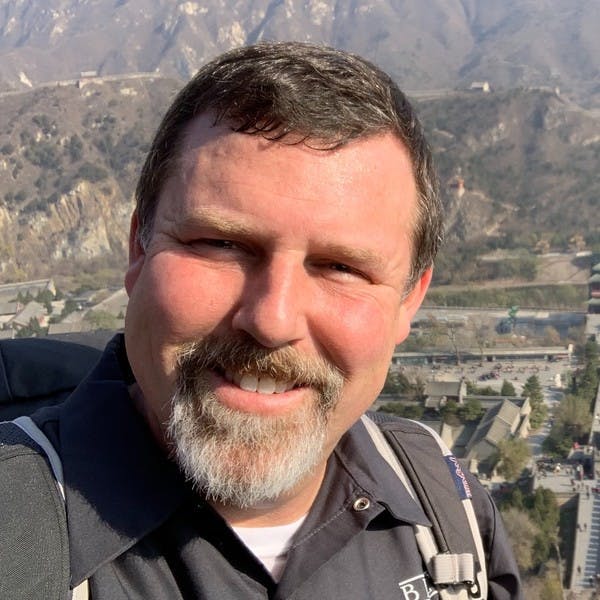 Outside Agent
Chicago, IL, United States
Eddie Vilkins
EDDIE VILKINS
"Eddie the Cruiser"
Hello, welcome to my page! I'm Eddie, a KVI Travel Outside Agent ready to help you plan a trip of a lifetime. 
If you're looking for someone to help you organize the vacation of your dreams, look no further. I'm here to help!
I have an enthusiasm for travel that stems from over 20 years of experience as a Flight Attendant. During this time, I helped passengers and my fellow crew with their vacation planning. I became so notorious for my love of travel and cruises that I earned the nickname "Eddie the Cruiser."
I recently decided to switch gears and channel this passion into working at home for one of the greatest travel agencies. As an independent agent, I help people like you make their dream trips possible. 
When you book through me at KVI-Travel, you aren't "just another customer." Instead, I provide personalized and detail-oriented service to all of my clients. I listen to what you want out of a vacation and give suggestions to help make it a reality.  
My job is to watch the process exclusively for you and make sure that your experience is stress-free so you can focus on enjoying your vacation. Should any problems arise, you can call me, and I will work to have it fixed!
Ready to start planning your dream vacation?
Let's connect and work together! 
You can find me on Instagram and twitter platforms as @eddiethecruiser.
Happy Cruising!
Edgar (Eddie) Vilkins
KVI Travel Outside Agent
417-496-2965
888-768-6777 ext. 313
I have two facebook pages.   One that is my local travel company facebook.com/compassviptravel and my Eddie The Cruiser page at facebook.com/eddiethecruiseratkvitravel